Sometimes things in the bedroom can get a little boring and our sex lives may go through a dry patch, evidently it happens us all. Whether that be because we have been in a long term relationship or we may have exhausted all of our regular positions, every once in a while we need a bit of a shake up to make things exciting again.
However, one way to solve this problem is trying new things. One of the main sexual endeavours that many heterosexual males had not tried was a prostate massage, therefore we asked 2 different men who said they were lacking fire in the bedroom in their sex lives to try them to see if it could be an answer to their problems.

Mark, 32
"I have been in a relationship with my girlfriend since we were both 21, we met the first week of university and hit it off straight away. We were both virgins, so my first time was with her and we both had no sexual experience prior to this. We are very comfortable with each other in most aspects of our life but when it comes to sex we are a bit more reserved with one another, I guess you can say our sex life is rather traditional. I think this began to have a strain on our relationship earlier on the year which was a very difficult period for us. We know that we still love each other a lot, and there's nobody else I would rather be with. However, we were lacking passion, excitement. We realised that this was probably down to our sex life, which ultimately leading to us not having that much chemistry and both of us feeling bored with the relationship. We read an article about rekindling the passion in the bedroom and one of the suggestions was to try something new, so we decided to try a prostate massage. I have to say, at the beginning we were both extremely nervous but we made sure we did plenty of research beforehand so we were as prepared as possible. Working on something together was making us feel a lot closer, closer than we had felt in ages. When it came to actually trying prostate massage for the first time it was all about communication, making sure we both felt comfortable with what we were doing, and most importantly, that we were both enjoying it. My partner asked me how I felt and when she could see I was enjoying it she got more into it. We both became very aroused and I must say it was probably the most passion we had felt with one another the whole duration of our relationship. I don't know why either of had our guard in the first place, but I feel as if the prostate massage taught us to be truly comfortable with one another."
Danyal, 48
"I have been single for many years and to be honest, I am happiest when my life is like that. I have a busy job with a hectic schedule and the stress of a relationship is hard to maintain when you are as career driven as I am. Due to this, I often visit erotic massage parlours for sexual gratification as it is easier for me that way. However, there was a few months that were quite dry for me and no matter what sexual position I tried or how beautiful the masseuse was, I was finding that I just wasn't becoming as sexually aroused as I usually was. I asked the masseuse if there was perhaps something new that we could try that might help me with this problem when she suggested hat we try a prostate massage. I was pretty desperate to ejaculate and actually enjoy an orgasm by this point so of course I was all hands on deck. The masseuse inserted her finger gently and slowly into my anus, which slid in quite easily due to the use of lubricant. She then began to gently massage my prostate gland which felt divine. I was surprised when my penis automatically became hard and erect, and it was strange that I had so many pleasurable sensations running through my shaft without it even being touched. I felt my toes curl and a pleasing, hot tingly rush run though my penis and in my anus and before I knew it I was beginning to climax. It truly felt amazing. Prostate massage definitely helped me to get over my sexually hump and I would highly recommend it!"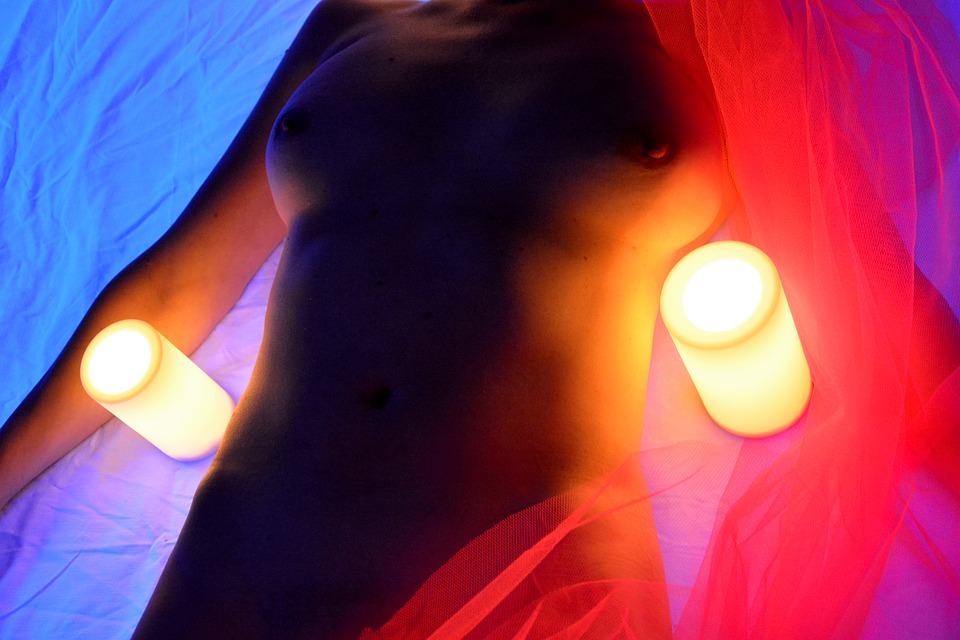 So, there you have it! If you find yourself in a similar situation to either of these men, or maybe you simply want to try a prostate massage, then do not hesitate to contact us via email, call or SMS to arrange an appointment with one of our Asian erotic massage parlours.