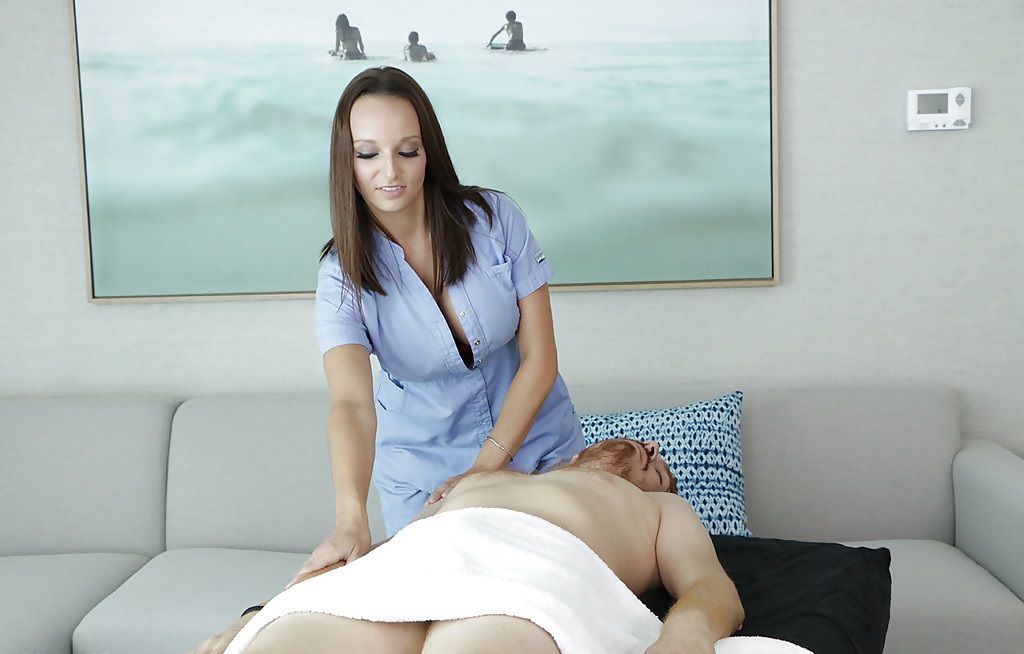 Whether we like it or not, sex is one of the main foundations of a healthy relationship. Many of us are always looking for new things to spice up our sex lives – just to keep it wild and interesting. Confidence and a sense of adventure are essential to maintaining a high level of steaminess in the bedroom, but sometimes it might be a case of waning endurance rather than a lack of variety. You might be feeling worn out and stressed, and that might be having an impact on your performance in the bedroom. When you feel mentally drained, you might struggle to get aroused or experience premature orgasms. Whichever end of the spectrum you might be on, they all have a negative effect on your sex life – for both you and your partner.
What can you do about that? Well believe it or not, a happy ending massage can be just what the doctor ordered. A happy ending massage is an erotic massage that ends with an orgasm (the "happy ending"). These days, many of us are becoming so consumed with our everyday working lives that we forget how to live and experience pleasure. A happy ending massage reminds us what it's like to give in to our carnal instincts, even if it's just for a little while. It's a great way to encourage spontaneity, teach new tricks and boost sex drive – which is exactly what we need for a healthy, intimate relationship.
Here are some of the ways a happy ending massage can make you better in bed…
1. Improves sexual endurance and prevents premature ejaculation
A NetDoctor survey of 1,000 British males found that 10 per cent are often troubled with premature ejaculation. It's distinctly more common in younger men and the issue improves as they grow older. Although it's completely normal, it can still make you feel embarrassed, unhappy and frustrated. And if it keeps happening, it might put a strain on your relationship.
So how can a happy ending massage help? Well, an erotic masseuse will help you practice tantra, which is a special technique that teaches you self-control. The masseuse will arouse you to the point of orgasm, but she'll stop just before you ejaculate. And she'll do this over and over so you're kept there for a while. A happy ending massage broadens your sexual horizons. You'll feel intense head-to-toe pleasure and once you're familiar with your orgasmic limits, you can begin to use tantric techniques to control your body and mind.
Reduces performance anxiety
Performance anxiety can be linked to issues such as premature ejaculation and erectile dysfunction. When you're nervous or anxious about having sex, you might finish too quickly or you might have trouble getting aroused. Either way, these issues arise because you're thinking about it too much. Viagra helps, but it only treats the symptoms instead of the cause. A happy ending massage treats both – particularly targeting the cause. It helps you relax and enjoy the pleasurable journey. An erotic masseuse is skilled in the art of pleasure and can show you techniques to slow down and maintain high levels of arousal. With practice, you can become a more skilful lover.
Experience longer lovemaking
The average woman takes around 20 minutes to orgasm while men take between two and seven minutes. It's then quite unsurprising that women are usually left disappointed and the men are frustrated and become self-conscious about their abilities. An erotic massage with a happy ending can teach a man how to delay his ejaculation and thus, prolong the sexual session. Typically, a masseuse will slowly bring a man to the edge of an orgasm and stimulate him just enough to keep him there. Breathing techniques are encouraged so you stay focused and in control. A happy ending massage isn't just for pleasure – it also helps to exercise self-control, mentally and physically.
When you have greater sexual control over your body and mind, you can consciously choose to back down and give your partner more time to catch up to you. She will find lovemaking more satisfying and pleasurable, which will satisfy you and contribute towards an overall more passionate lovemaking session. It's a win-win for all!
Are you ready to try a happy ending massage in London?
A happy ending massage is essentially a massage that ends in an orgasm, but it's not as sleazy as it may sound. Like a standard massage, it's highly therapeutic and effective in relieving stress. But unlike a standard massage, it's also a great type of sex therapy as it exercises a combination of sensual stimulation and mental control. A happy ending massage can help you become a better lover with improved stamina and performance in the bedroom. You'll be equipped with new, adventurous ways to bond with your partner on a sexual and spiritual level. If you're ready to taste this slice of exotic pleasure, give us a call today and we can arrange it for you.
In Bliss body to body, all massages provide happy ending. Bliss body to body in London prides itself in the best massages known across all Greater London..