Welcome to London, the capital of England and the third busiest city in the world. From high-end boutiques and fancy bars to quintessential architecture and worldly sights, there are plenty of things to do here. But it's difficult to be in the third busiest city in the world and not feel stressed out from the crowds. If you're getting worn down by the hustle and bustle of London, and another day of exploring the sights just isn't doing it for you, you should consider trying a nuru massage.
Considered to be one of Japan's worst kept secrets, the nuru massage is an exciting phenomenon that has taken London by storm. Originating from the exotic red light districts of Japan, the nuru massage was created by sex workers to bypass the laws that prohibited prostitution. Instead of freely selling their bodies, they began to sell erotic body massages and baths. The nuru massage is a highly sensual massage that involves the masseuse using her body to massage the client. As well as her hands, she will use slides, grinds and intense presses to stimulate him. The nuru massage is a very fun, excitable and arousing session as you can probably tell!
Now if you want to indulge in a nuru massage, you'll want to be somewhere equally luxurious to match the massage. In most parlours, the nuru massage is seen as a premium choice due to the special gel that's used. The nuru gel, which is seaweed-based, is incredibly slippery and thick. You might have seen videos of the gel being held up – it just looks like a clear, jelly-like sheet. When mixed with warm water, it becomes more diluted but retains its curiously slippery properties. The masseuse will pour this gel over both yours and her bodies before using the slipperiness of the gel to slide erotically over you.
The nuru massage is an extremely erotic, wet and messy experience – in the best way possible of course! But because of the gel (and any other liquids you might decide to get involved), it can leave a bit of a mess. Many people like to have a lovely bath or shower before and after the massage. The warm water helps to prepare your skin for the gel (warm water dilutes the gel and makes it even more slippery). Plus, you get to share a bubbly bath with a sexy girl. How can you say no? Now, you'd probably like a hotel with a gorgeous bathroom and a spacious shower and tub to match. More room to get frisky, right?
Here are our top picks…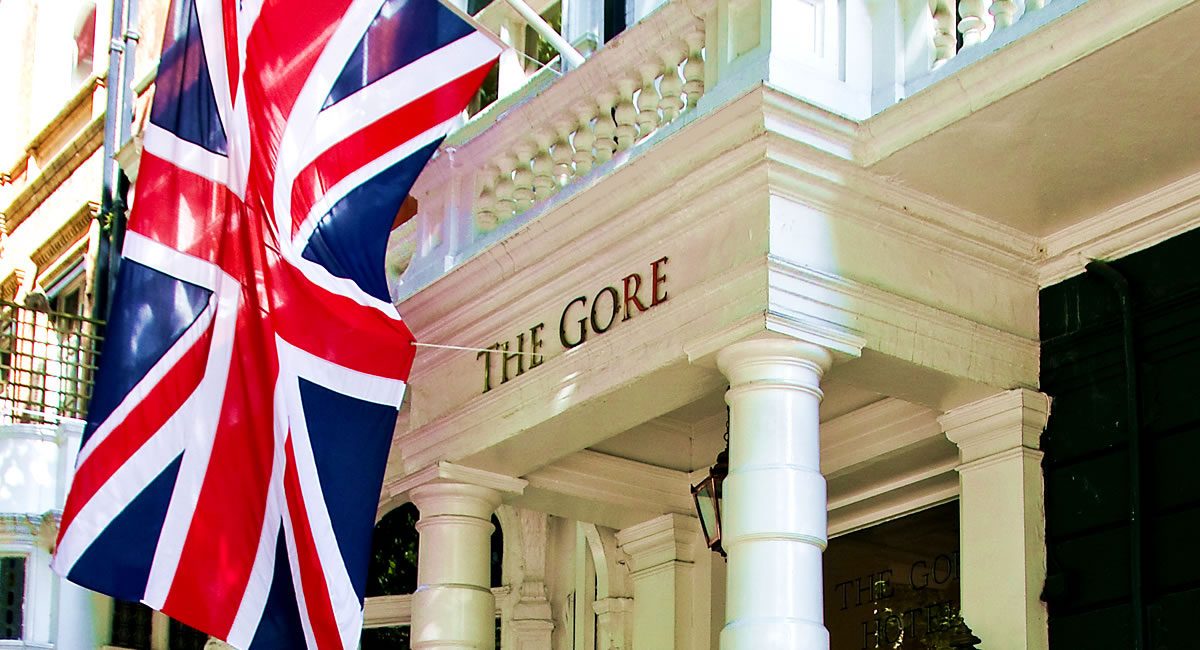 The Gore Kensington
Rooms from £230 a night
Average customer rating on Tripadvisor: 4.5/5
Full of English elegance and worldly character, The Gore is reminiscent of a manor from the 1900s. Think red carpeted staircases, gold gilded bedframes and rich velvet drapes clinging to mahogany bedposts. Thick tapestries and a collection of Queen Victoria's portraits hang on the walls while the original Victorian floor tiles gleam in rich shades of caramel and cobalt. The Venetian style bedrooms feature huge king-size four poster beds built in rich mahogany and oak. In the bathrooms, you'll find classic claw footed bathtubs – perfect for a bubble bath, shared with your masseuse. We recommend asking for a soapy massage before your nuru session – it really sets off the erotic atmosphere, trust us!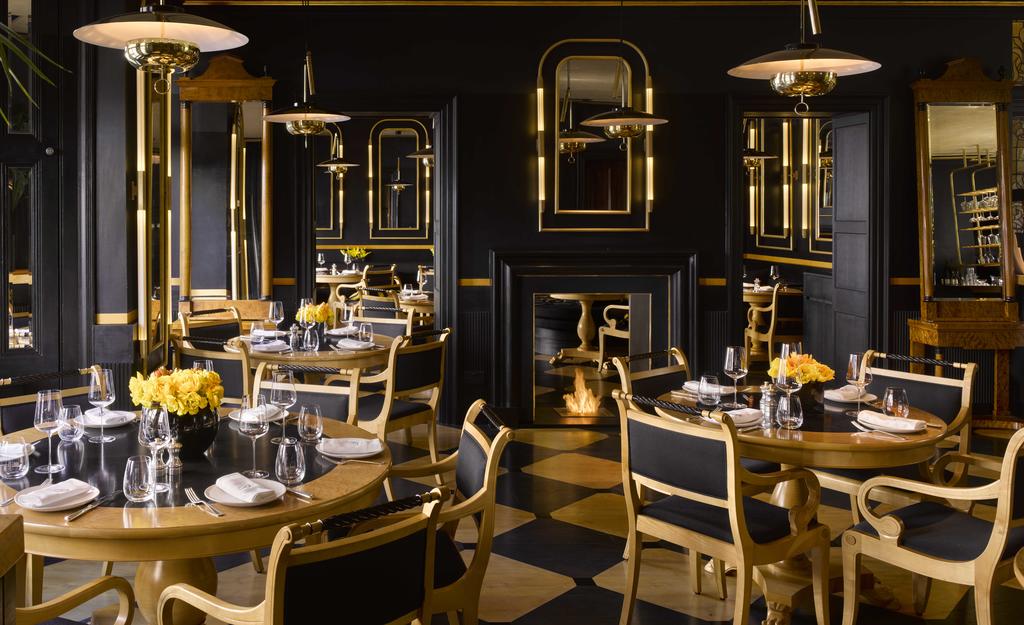 Blakes Hotel
Rooms from £245 a night
Average customer rating on Tripadvisor: 4/5
This handsome townhouse is London's first boutique hotel. Open since 1978, Blakes Hotel is well placed in Kensington – it's a mere 15 minute walk to Exhibition Road which is where the Natural History, Science and Victoria & Albert museums reside, and Hyde Park, if you want to relax your body and exercise your mind after your invigorating massage. As for the bedrooms, you can pick any of the themed rooms and suites. From the Marco Polo-inspired bedrooms complete with vintage Vuitton luggage trunks and navy silk sheets to the Corfu suite which features gauzy bed draping and mother of pearl furnishings, you and your masseuse can frolic around on the roomy king-size beds like newlyweds.
Blakes Hotel is also praised for its impressive restaurant, which boasts a menu loosely inspired by Mediterranean cuisine. Treat your masseuse to rich caviar, rock oysters and shell crab. Or you can regain your energy after your frisky nuru night with the a la carte breakfast menu – choose anything from a full English and pancakes to sourdough toast topped with avocado and Greek yoghurt with fruit and chia seeds.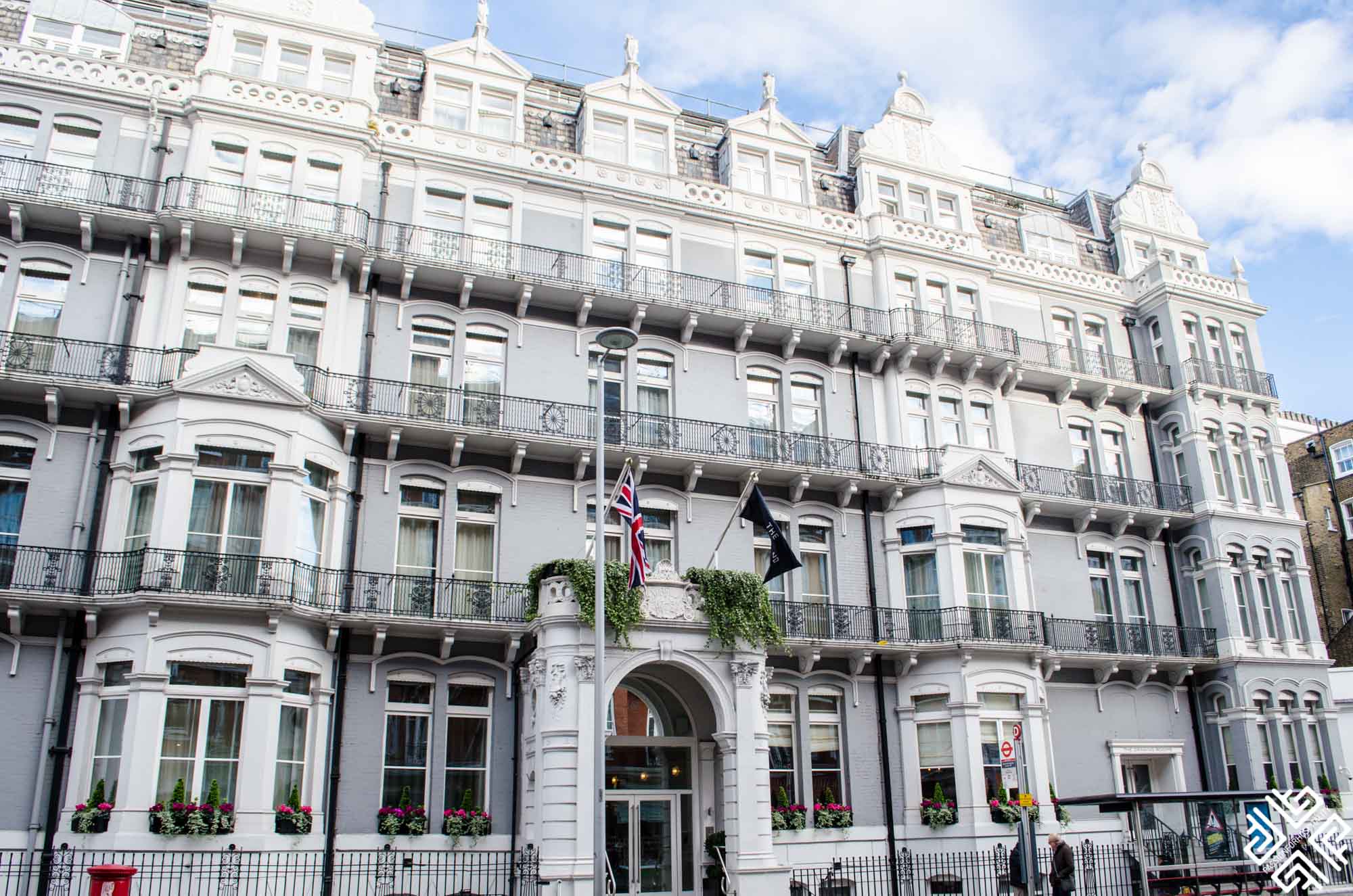 The Ampersand Hotel
Rooms from £200 a night
Average customer rating on Tripadvisor: 4.5/5
Another boutique hotel, this gorgeous place is located just around the corner from the South Kensington tube station, the Royal Albert Hall and the V&A, Natural and Science museums. Set in an elegant French-style neighbourhood, the Ampersand is a mix of traditional Victorian and contemporary. The Telegraph described it as "smart with a modern twist". You can stay in any of 111 rooms and suites (of which there are five). We highly recommend the deluxe studios, which feature king-sized beds. This means more room for your nuru massage, of course! Rooms come equipped with iPod docks, which you can use to play relaxing music to set the erotic mood. Some of the studios feature freestanding bath in the room, so you can have a soapy massage and then not have to stumble over too far to get to the bed! Handy or what? Alternatively, the ensuites have shower cubicles which are roomy enough to comfortably host two naked bodies.
As for food, you and the masseuse can enjoy afternoon tea (think cream cakes and fancy pastries) in one of two French-inspired drawing rooms on the ground floor. Alternatively, you could enjoy Mediterranean food in the Apero Restaurant and Bar. Eat fried baby squid, seafood risotto and crispy Normandy duck while sipping on rich European wine. It's the perfect way to settle into a girlfriend experience.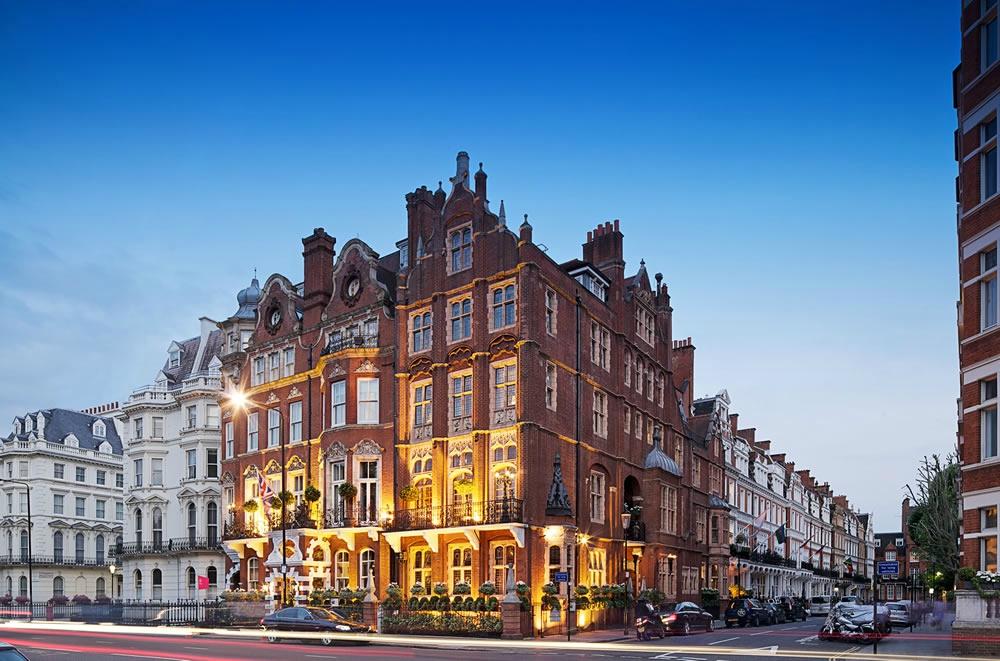 The Milestone Hotel and Residences
Rooms from £300 a night
Average customer rating on Tripadvisor: 5/5
How many hotels can you say you've seen that have a 90 per cent 'excellent' rating on Tripadvisor? The Milestone Hotel has been praised for being "the best" and "absolute perfection". It seems that there really is no better hotel for the luxurious nuru massage than this one. Rooms are cosy and gorgeously designed with plush furnishings. You can relax on the queen and king-size beds and roll around on the squishy quilt. Sit on the plush antique recliner while the masseuse gives you a sexy strip tease. Some of the suites have a gorgeous freestanding bathtub in bronze in the room. Tucked behind a divider screen, you can get naughty before stumbling just a few footsteps onto the cosy bed.
Enjoy delicious pastries and bagels in the morning to regain your strength. Alternatively, you could call for room service.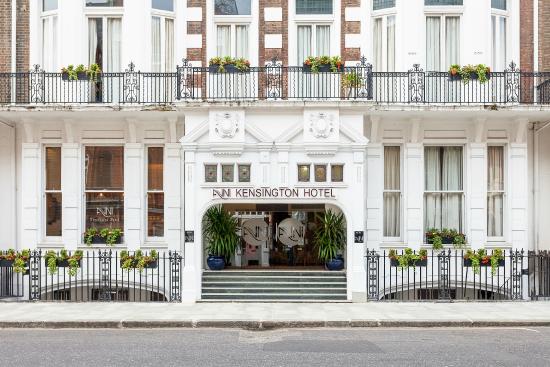 The Kensington
Rooms from £200 a night
Average customer rating on Tripadvisor: 4.5/5
Formerly a Jury's Inn hotel, the Kensington has recently been bought and relaunched as the Doyle Collection's Kensington. It is now one of the finest hotels in the Kensington area with a reputation for being beautiful yet affordable. With Kensington High Street, the museums and Hyde Park a mere stone's throw away, the Kensington is in an ideal location. The 150 rooms are elegant and based on French fused with classic English décor. Think sprawling four poster beds with chenille and silk throws, traditional armoires and plush sitting chairs. We recommend staying in the Kensington Suite – it's elegant without being ostentatious. There is also a large mirror above the fireplace that transforms into a television.
If you'd like a drink to get to know your masseuse or simply to calm the nerves, the Kensington's bar is manned by an award winning mixologist. Grab a bite to eat to fuel up on energy (the Telegraph recommends meat from the Josper Grill or a risotto). The breakfast selections have also been praised to be a delight – choose anything from potted trout to chia seeds and compote.
So there you go – five of the best and most popular hotels in Kensington. If you'd like to book a nuru massage London, our outcall rates start from £140 an hour and we aim to have someone arrive within the hour. Call us to book and hear our special rates! More details – http://www.blissbodytobody.co.uk/services/nuru-massage-london/