What do you consider to be a dream? An ultra-fast, super sleek sports car in a glossy shade? A weekend away with your lover to some exotic, far-flung location? As luxurious and positively dreamy these fantasies might be, we have a daydream that can top any of those options. How about a four handed lingam massage? An hour of two naked gorgeous girls stroking you with their well-oiled hands – that is what could happen. And that is why a 4 Hands lingam massage can change your life.
Deeply erotic, highly arousing and oily are some of the words that can describe a lingam massage. In short, a lingam massage is a highly sensual style of massage. It focuses just on the penis, so you can see why it's so sensually exciting. It uses tantric massage styles to slowly awaken the organ. The basis of this massage is to pamper the penis. Lingam theorists believe that the penis and the vagina are precious organs that deserve to be worshipped because of the important role they play in human creation. The theorists believe that erotic massage of these organs (either a lingam or a yoni) can enhance their fertility and function, and hence, the child-birthing abilities.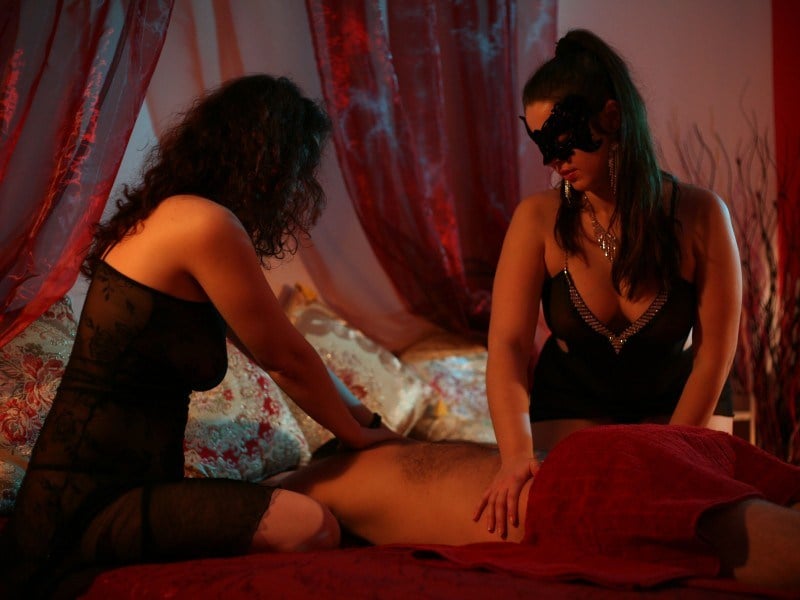 During a lingam massage, the therapist will sensually rub the entire naked body before slowly making her way to the erect penis. She will then grasp the penis and use a variety of erotic motions to massage it. Alternating between fast and slow strokes, your organ will soon be slick with massage oil and her hands will be sliding up and down. Now, imagine this with two masseuses instead of one. You would have two pairs of hands working up and down your oiled penis. Every now and again, one pair of hands might slip to somewhere else on your body. Your mind will be constantly on edge and your senses will be electrified.
A 4 Hands lingam massage is so much more than a basic handjob. Here are some of the amazing benefits you could experience:
1. Sensual awakening
A four handed lingam massage can tantalise and tease your senses far more than any other erotic massage style. If you're looking for a massage that directly stimulates the penis in the most erotic way possible, a lingam massage is the one for you. A four handed one, with two masseuses, is an even better treat. Imagine two pairs of soft hands gently rubbing you exactly where you want them to. It's difficult not to explode at the thought.
2. Powerful orgasms
All erotic massages are designed to provide ecstatic pleasure, but a lingam massage is arguably one of the most orgasmic. We know that there are few women who can give a decent handjob – it's not their fault because after all, they don't have a penis with whom they are well acquainted with. Handjobs are nearly always better when you do it yourself, but when you get an hour alone with a lingam massage specialist, that view will change – trust us. They are trained in various erotic techniques that will surprise you in the best way possible. When two experts with soft hands and gorgeous hands take you into their hands, you are sure to explode in pleasure. Their soft, supple hands will gently stroke, squeeze and pump you of all of your tensions. After all, how many of you fantasise about threesomes?
3. It's a boyhood fantasy
We briefly touched upon this point before. How many of you have fantasied about a threesome with two gorgeous, busty and curvy girls? A 4 Hands lingam massage is certainly that. Two sexy ladies rubbing their naked bodies and soft hands all over you? Your favourite body part is certain to come alive after that.
4. Two is better than one
Like many things in life, the more the merrier. Two masseuses are better than one. Aside from the obvious reason, it's also because an extra pair of hands can tend to other sore parts of the body. While one masseuse rubs her hands over your penis, the other can massage your sore shoulders or head. If you want to ramp up the chemistry and the sensations, try a lingam and prostate massage together. The prostate gland can be accessed through the rectum. But don't be scared just yet! It's also known as the male G-spot, so you have the potential to experience explosive, mind-blowingly memorable orgasms when you have a prostate and lingam massage. Imagine one girl rubbing your penis while the other gently rubs your prostate. You're sure to be shaking with pleasure.
If you're ready to see your dreams come true, give us a call or drop us an email. We provide a range of erotic oriental massages that are designed to make your exotic fantasies come true.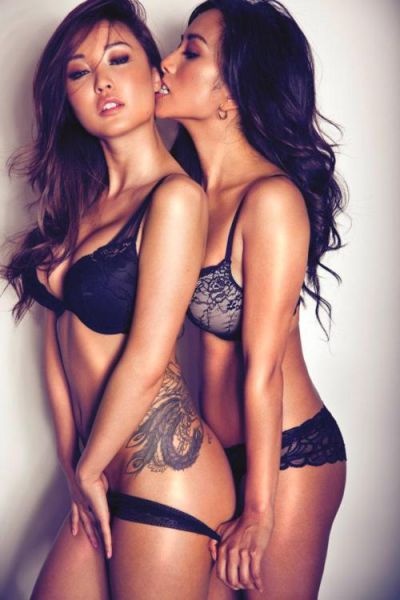 Your dream naughty session with two stunning Asian girls is only a call away. More information about this sexy 4 hands massage London service here – http://www.blissbodytobody.co.uk/services/four-hands-massage-london/